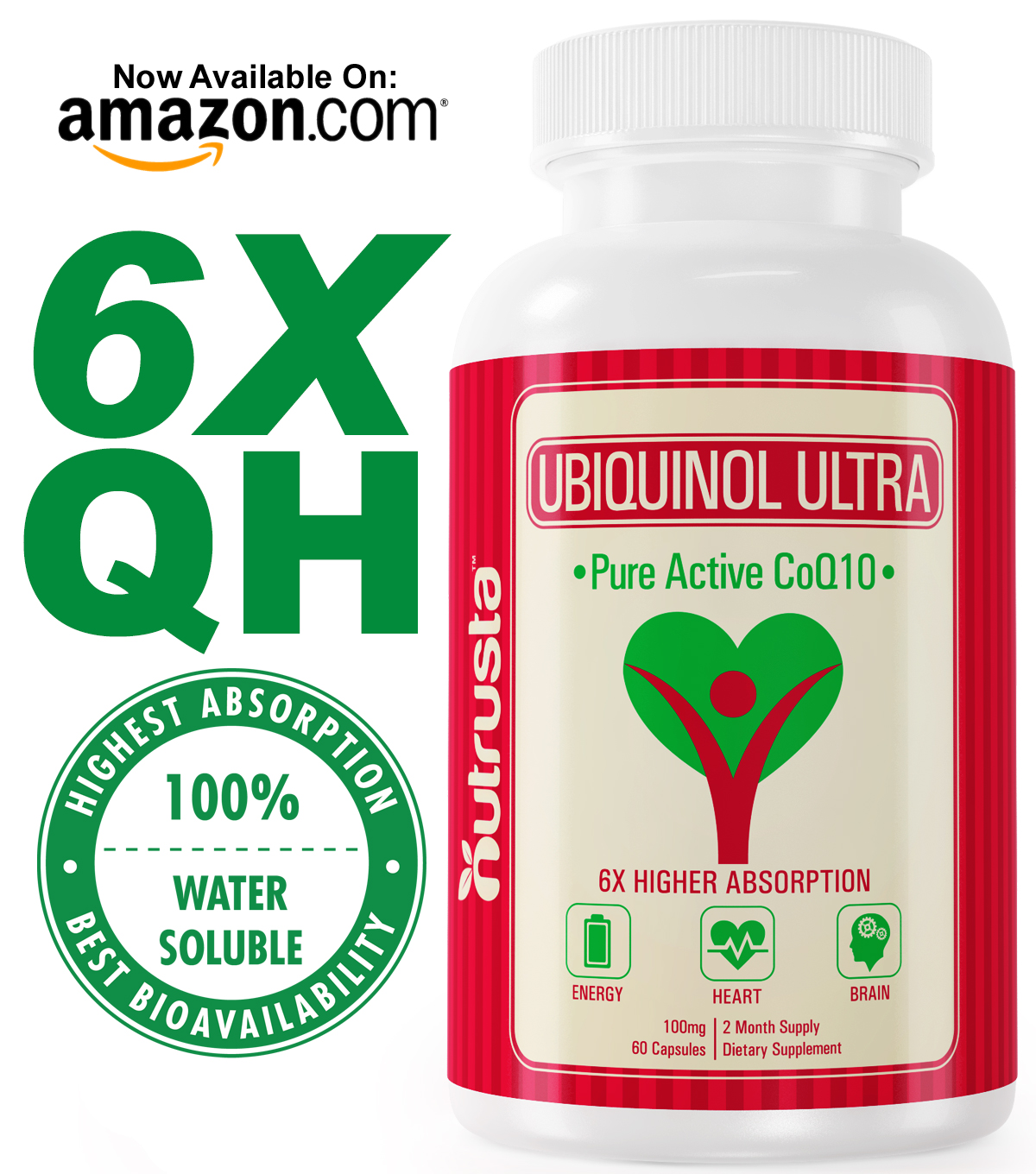 6X Ubiquinol CoQ10 100 mg Kaneka QH - $24.47 (51% Off Today!)
LIMITED SUPPLY AVAILABLE
Enter Email To Claim Coupon Code
Get 51% Off Nutrusta Ubiquinol Ultra Today! LIMITED SUPPLY AVAILABLE.
About the Product
✔BEST ABSORPTION: Do you know most CoQ10 and Ubiquinol are POORLY-absorbed by your body? Feel just as good on ONE 100 mg softgel as the other brands' 200 mg capsules two times a day. No need for 300 mg, 400 mg, 500 mg, 600 mg CoQ10 Ubiquinol.
✔PROVEN: Our 100% liquid-soluble U.S patented Vesisorb® formula is proven to have 6 times HIGHER absorption than standard Ubiquinol CoQ10 so you can experience ALL the benefits
✔EASY TO TAKE: The softgels are small and very easy to swallow. Does not upset stomach. Take one softgel in the morning and FEEL great, THINK great the whole day!
✔CLEAN: Pure supplement with no chemicals. Non-GMO, Gluten-Free, Soy-Free And Made In The USA. BPA-Free bottles.
✔BENEFITS: Supports healthy heart and energy levels without dangerous side effects, regular heart beats, healthy blood pressure and normal mental focus. Combine With Nutrusta DHA Omega-3 (ASIN:B00KFOUTQ6) For COMPLETE heart support!